THE FORCE AWAKENS
As Mason Athletics' premier student-only organization, the
G-Force is 100% win. Enrollment is free, and entitles Mason students to Prime Seating at home athletic events, free swag* and more!
Request Student Tickets
Get Free Stuff
*with valid Mason student ID; while supplies last
The Latest
MASON-DEPTH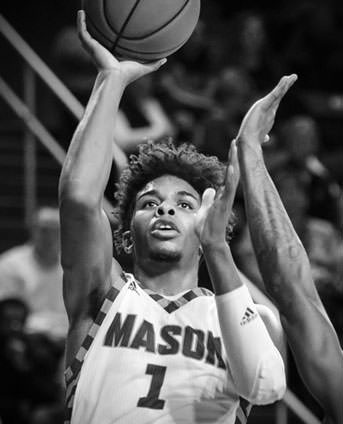 Justin Kier
Guard
Eggs or pancakes? - Eggs.
Singing or dancing? - Dancing.
Dunk or block? - Dunk.
Favorite basketball road trip? - Cancun.
Favorite meal? - Shrimp pasta.
Game day superstition? - Undershirt.
Favorite Paulsen 'Quote'? - "That's just fact".
Best basketball memory as a kid? - 1st D1 Offer.
Favorite Holiday? - Christmas.
Favorite place to eat on campus? - Chic Fil-A.
Sports team(s)? - Cavs, Cowboys, Yankees.
Who would play you in a Hollywood movie? - Chris Tucker.
Place you want to travel? - Australia.
Hobbies? - Cooking, Fishing, Hanging with friends.
Something people don't know about you? - I laugh a lot.

Eye on Eaglebank
Check back to see the faces of the Force at every game!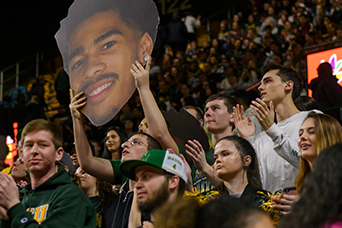 Dec. 20 - VCU